When you have a brand new username and password
Once you have created your account, and clicked the link in the Welcome Message to Enable your account, you will be brought to the login page: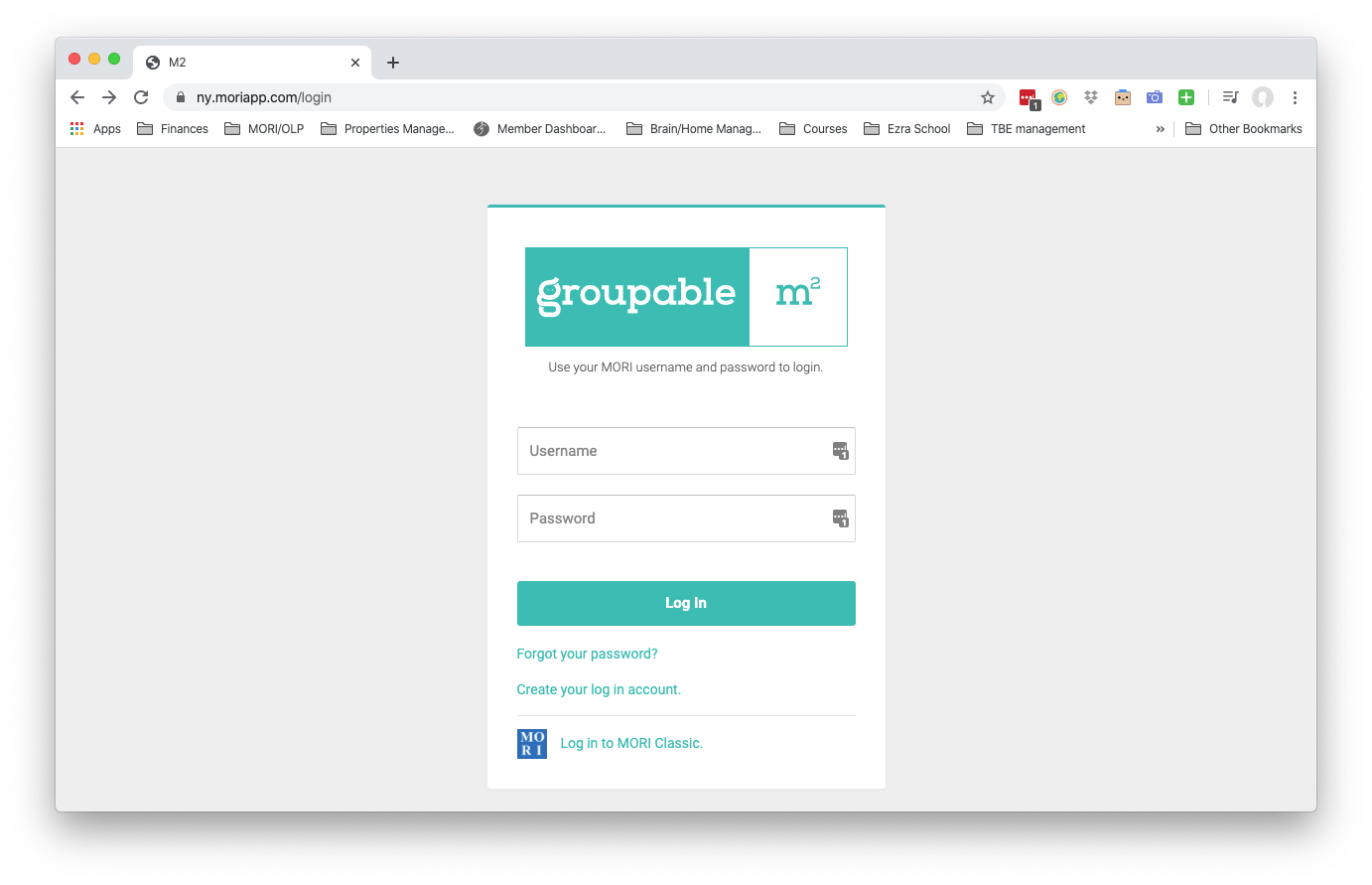 Fill in the form with your new Username and the Password that you created, and click the button to Log In.
When you are coming from MORI Classic
Please note: if you already have a MORI Classic account, do not try to create a new groupable|m2 account. Use that MORI Classic username and password to log in to groupable:m2 - your groupable:m2 Account is already active.
Follow the Account Recovery process if you are unable to log in.
When you can't log in
Double-check that you're logged in at your jurisdiction's m2 system, and not another jurisdiction's system.