Changing Member Types
Access: Secretary and Assistant Secretary.
Changing Member Types for an existing Member is a simple process and can be done in multiple places:
Upon logging in, this can be done from the Home Screen by selecting the teal pencil in the Dues Type column.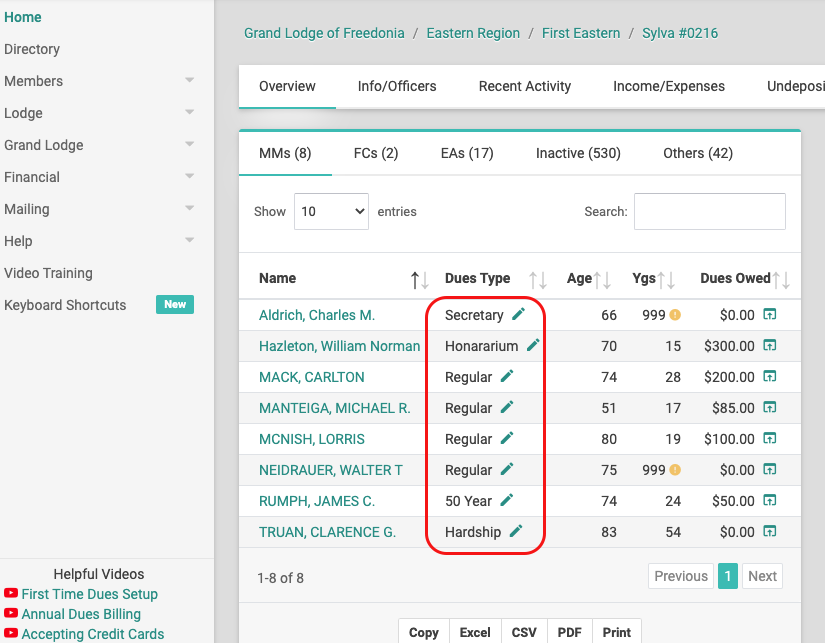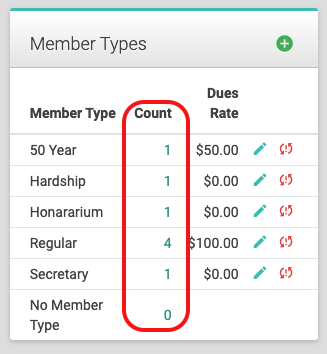 Select the "Count" to view the List of Members for each Type.
A member type can be changed from the Member Type View by selecting the teal pencil next to their current Member Type.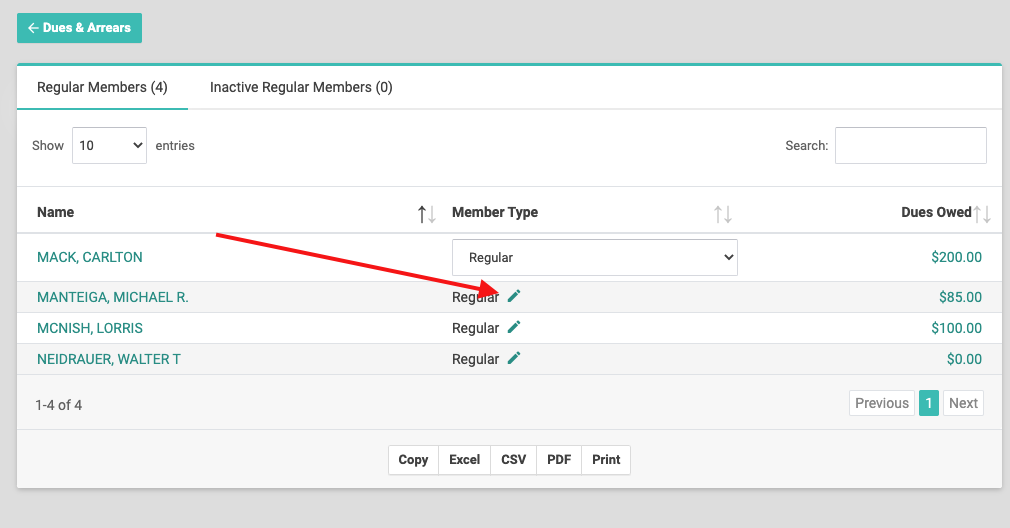 Follow these instructions to Manage Member Types.