Please see the Aged Receivables from the Dues & Arrears screen to review your Paid and Unpaid Dues, sorted by Dues Year.
Location
Find Aged Receivables below the Dues & Arrears main table: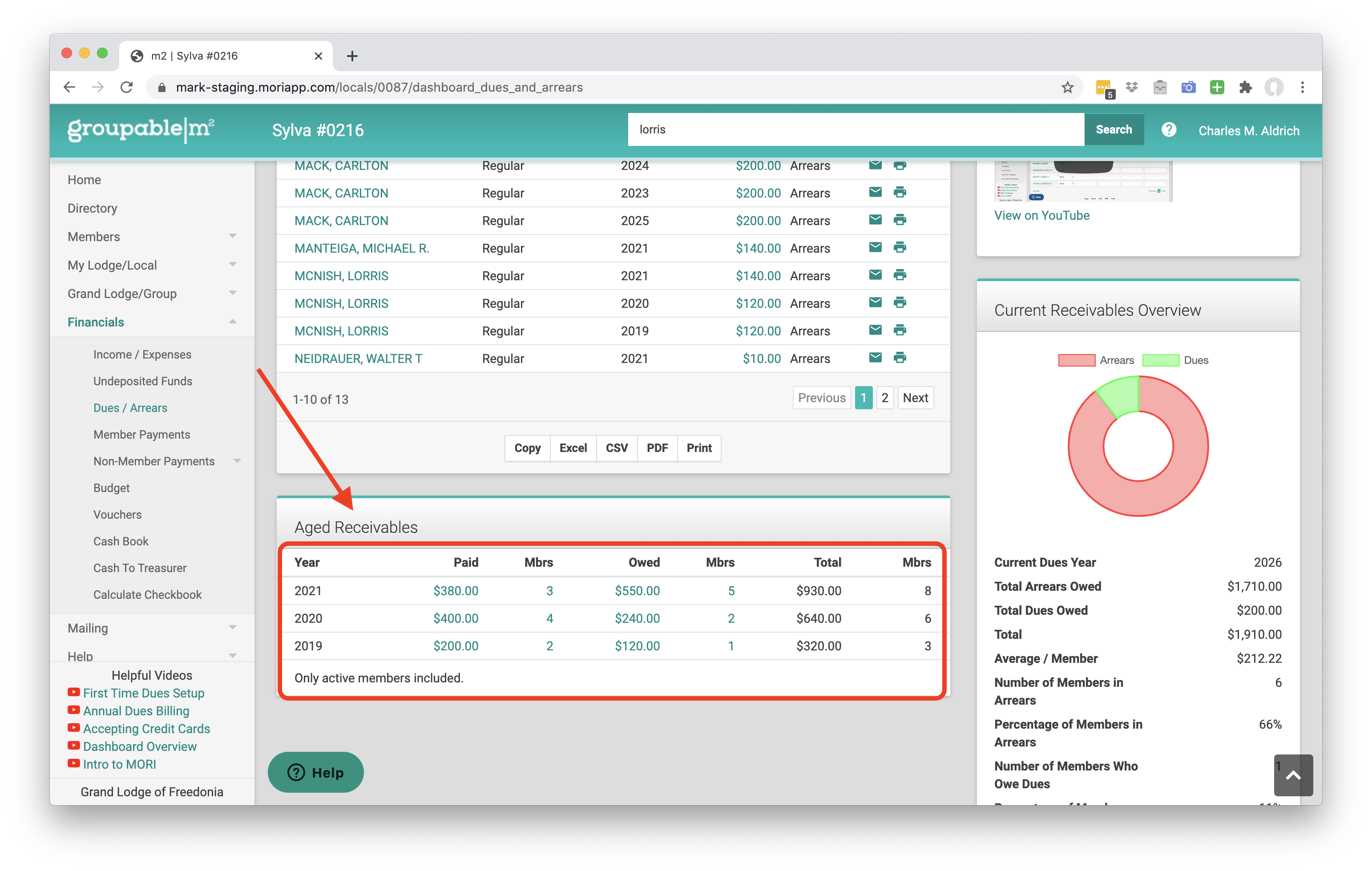 For example, by selecting Owed for 2021, I can view and/or export the following report: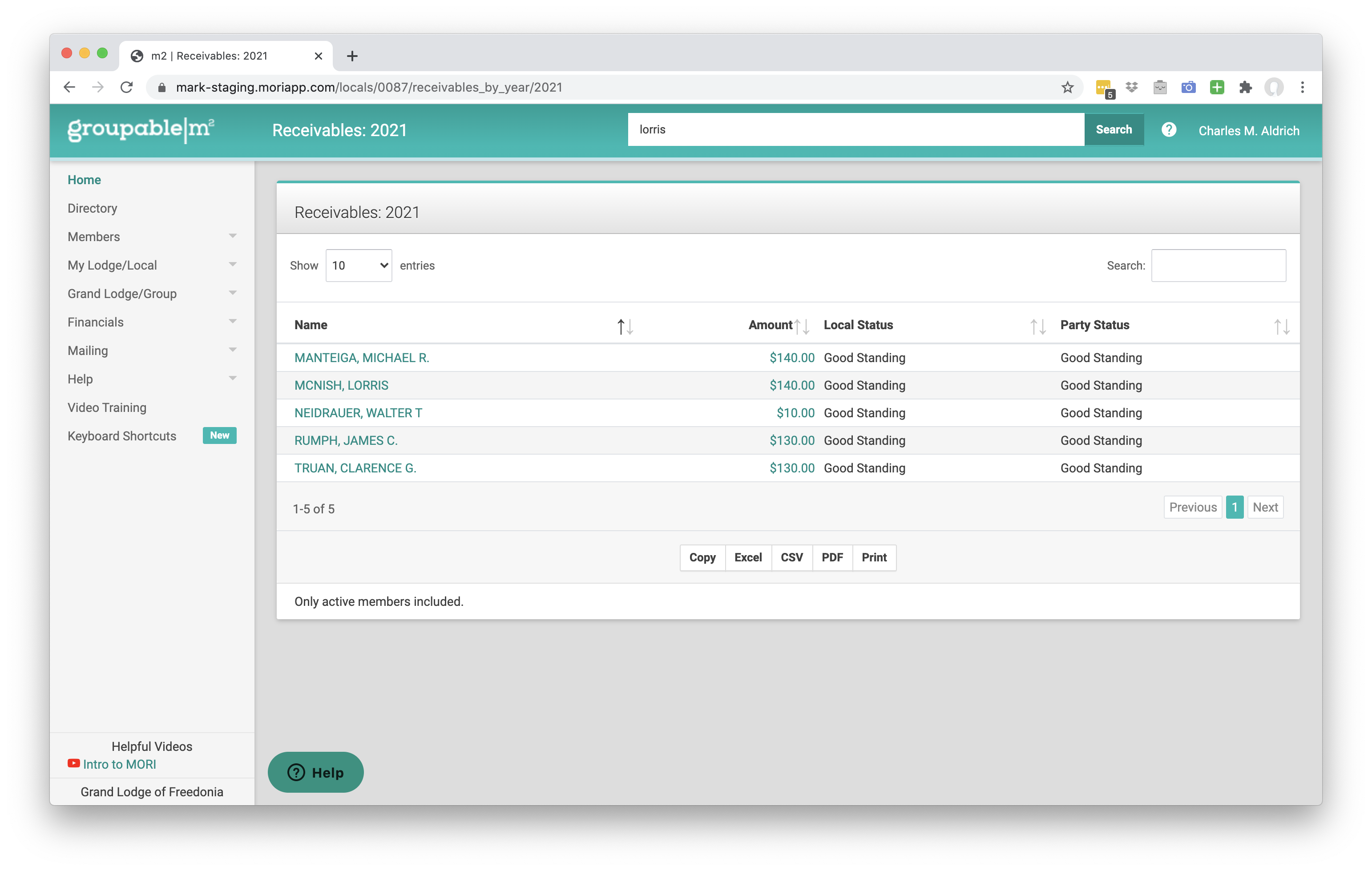 As always, when you see the copy/excel/CSV/PDF/print buttons, use these for exporting or printing this information in your preferred format.
Before exporting any table, make sure that your table is arranged as preferred - alphabetically, by date, with or without a filter, etc. See Tables & Reports for more details.