In order to generate returns, navigate to Locals > Returns (or Recapitulations/Reports).
The following or a variation of the following screen will display: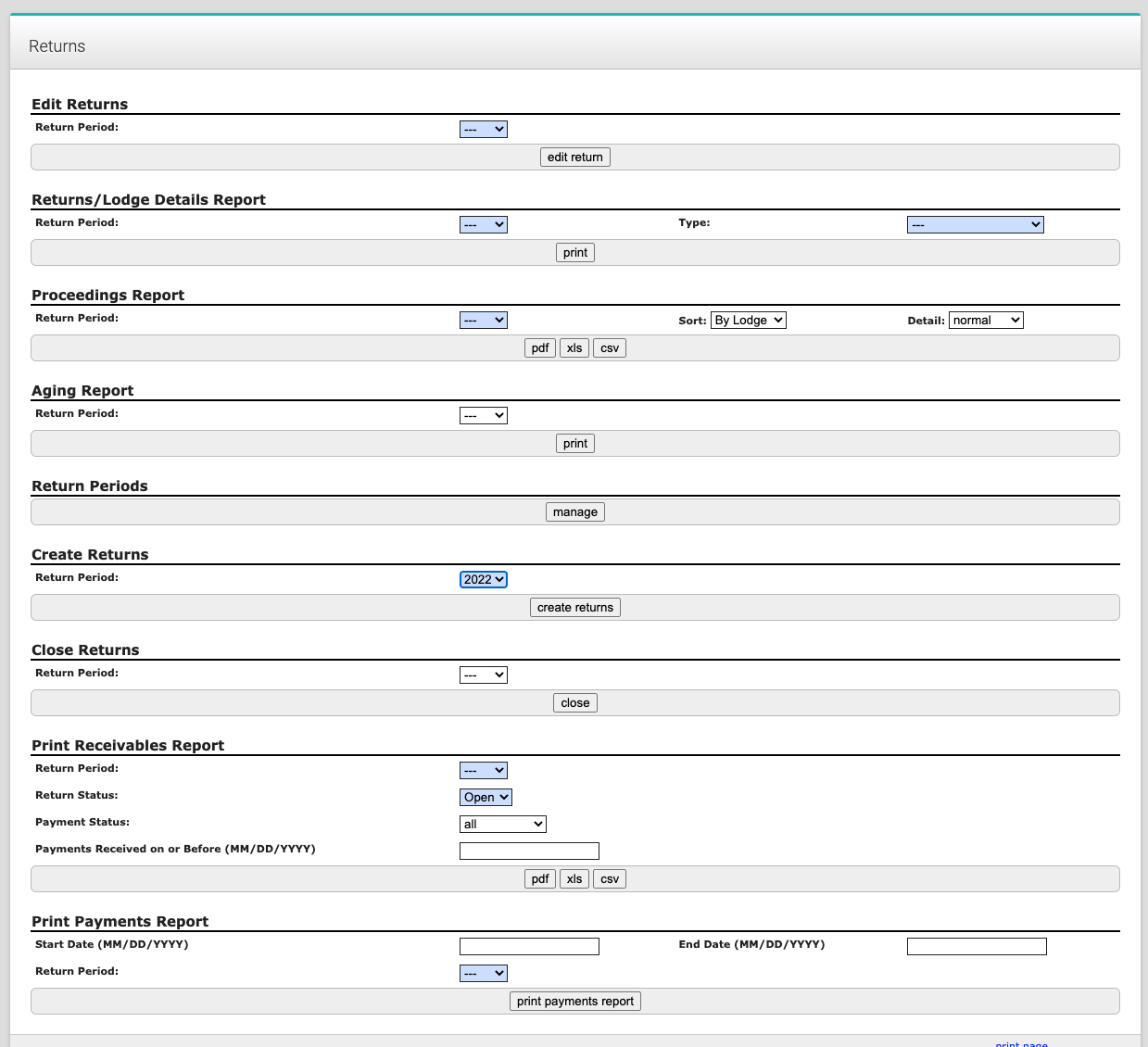 Manage Return Periods (set date range for return periods before creating the return periods)
Select Return Periods > Manage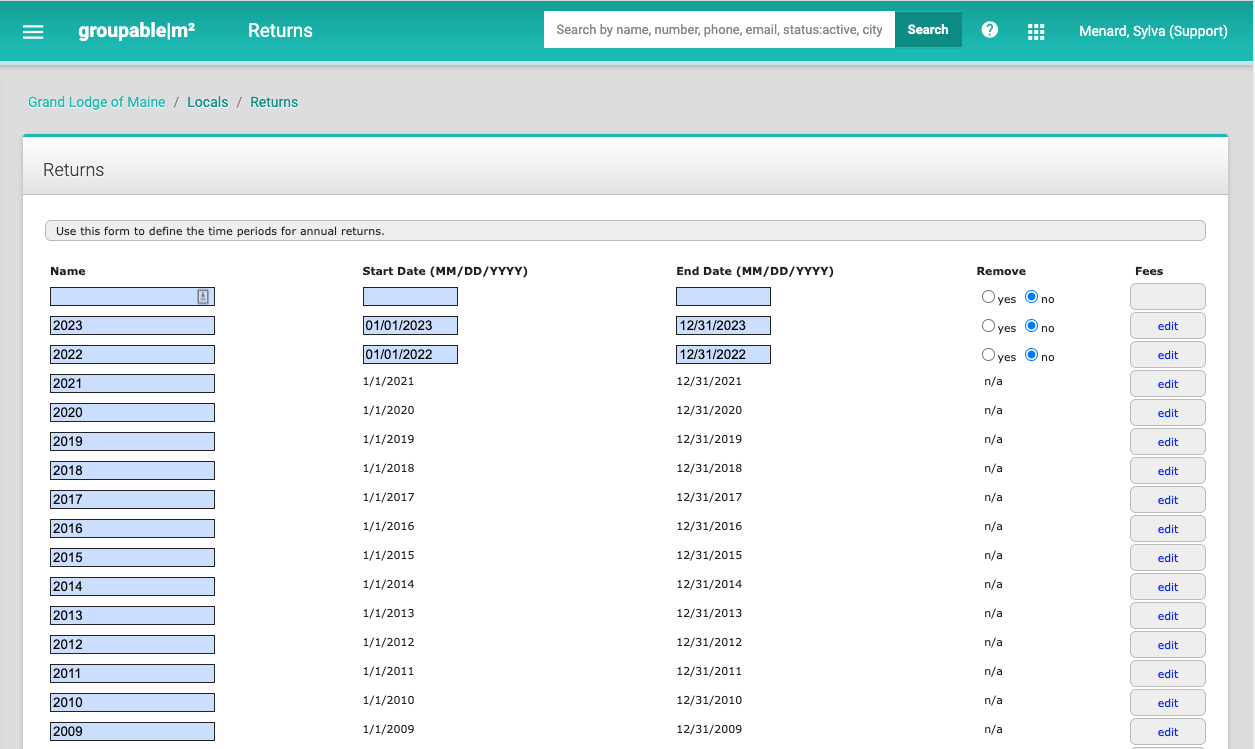 On this screen, add the next year and start/end dates, and tap "Return" or "Enter" on your keyboard.
This will set the date range for your Return Periods. You can add these several years in advance.
Edit Fees
When applicable, after setting up a Return Period, be sure to select "edit" to view the Fees, update as appropriate, and click "save" in order to set your fees. Clicking save is a required step before you can work with this Return Period.
Be sure to "edit", review, and "save" your annual fees before continuing, or else you will not be able to Create the Returns (step 2).
Use the breadcrumbs at the top of the screen to return to the main Returns screen.
Create a Return Period
Creating a Return Period will generate the Returns for the date range so that Locals and the Parent Group can review drafts and close the Annual Returns.
From Returns, select Create Returns > select the Year > Create Returns.