This Request Dues Card button is found on each individual Membership, in the Memberships section of the Member Profile: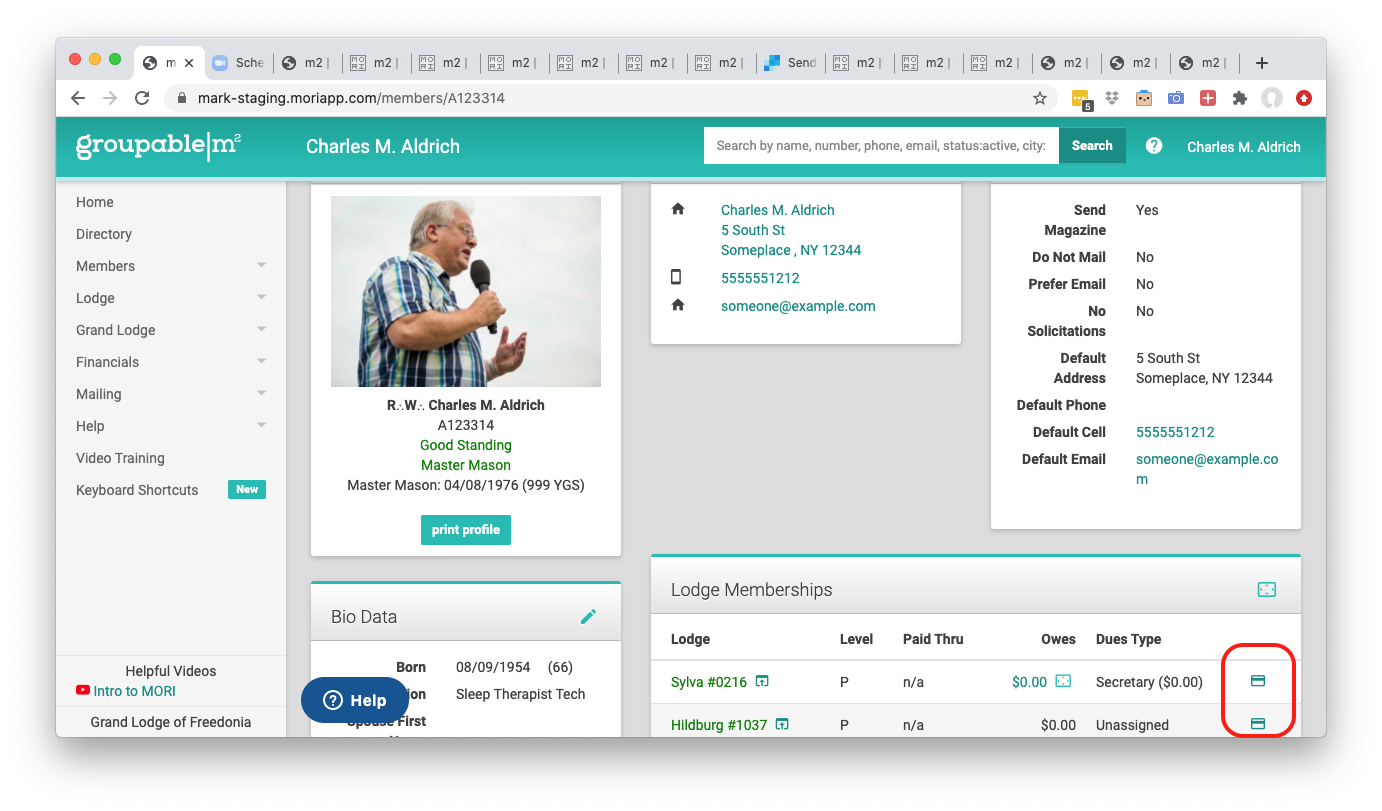 When you click this icon, the Member Screen will reload, and you will get a confirmation that this request has been sent to your parent organization for printing and mailing to the club's secretary.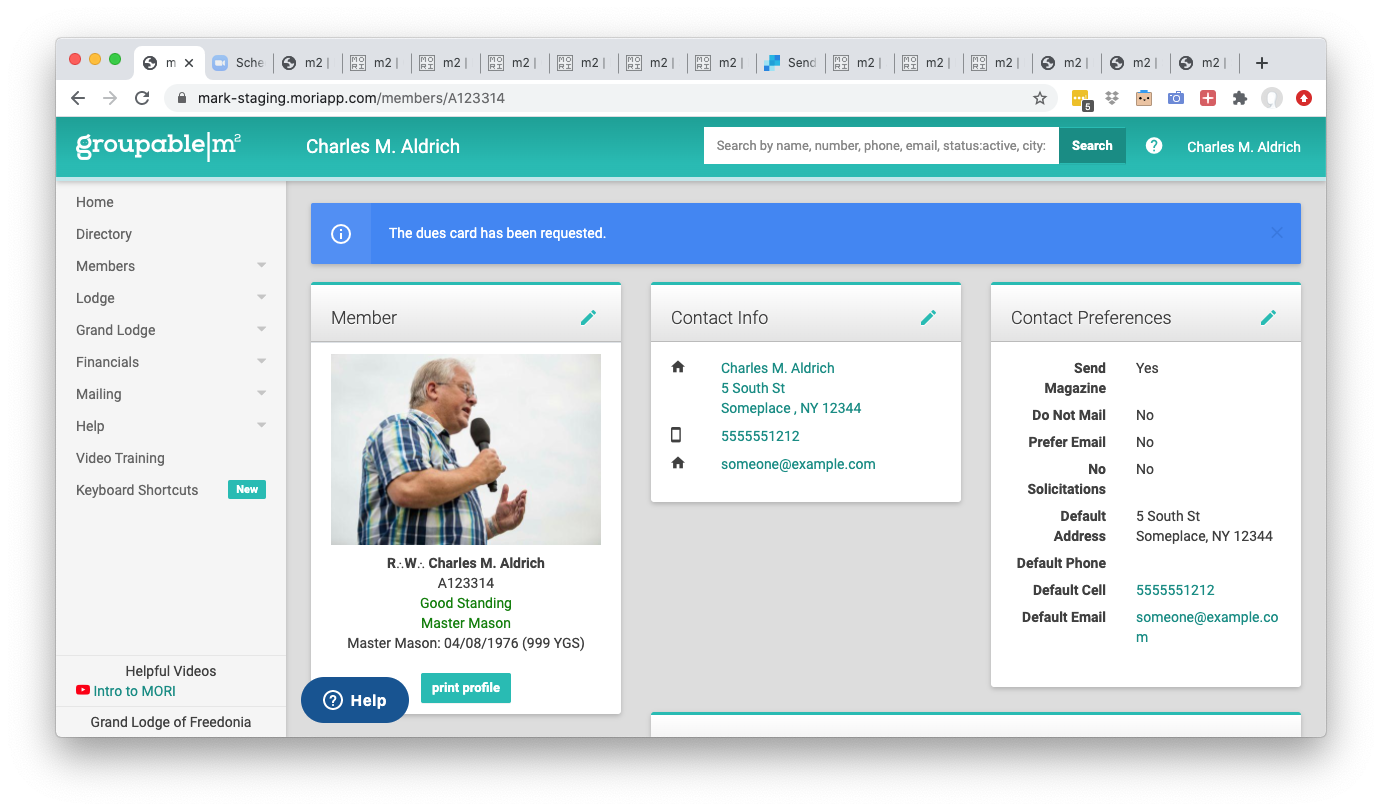 Note:
Do not click more than once. This will not print a dues card locally on your computer - it is simply queued for printing by your parent organization (Grand Lodge, Grand Chapter, etc).
Dues Cards should only be requested for members in good standing.