Groupable Navigation Menu
When you first log in to Groupable|m2, you will see a "hamburger" navigation menu at the upper left of the screen. Become familiar with the "hamburger" icon, as you will use it to navigate m2 and access different functions.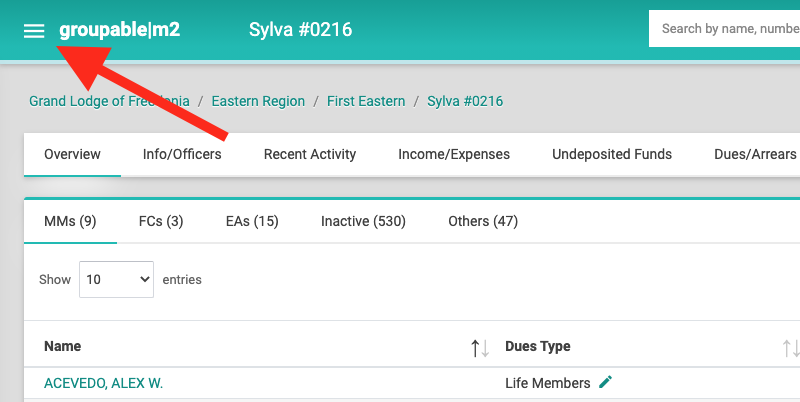 Clicking the hamburger displays the drop-down navigation menu: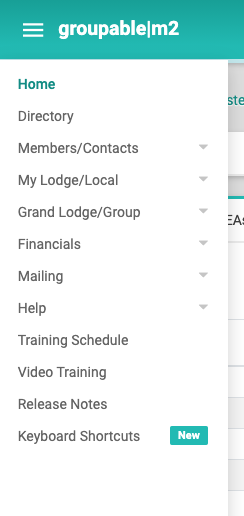 In this example, the Admin menu is shown. Secretary, ReadOnly, or Fundraising accounts have modified menus and access.
Clicking on any of the menu items (Members, Local, Group...) will open up sub-categories under the menu topic. For example, clicking on Members will display all screens available. Your current screen is always highlighted.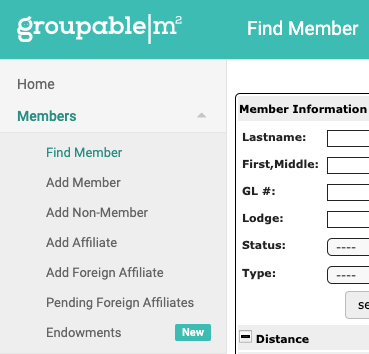 Groupable Information
Click this link to view the current month's schedule of LIVE Groupable Trainings and Sessions.
This link brings you straight to the How-To Video Playlists
This link includes a chronology of Groupable Updates and Release Notes, including deployments and new Help Articles.
Groupable App Switcher
Clicking on the App Switcher will display the available Groupable Apps for your jurisdiction.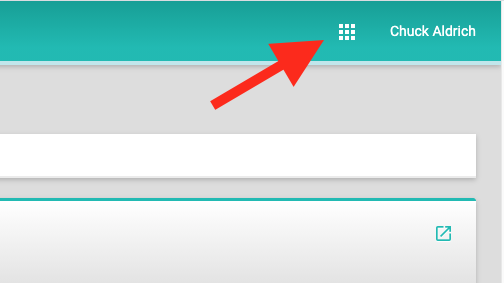 Example App Switcher options: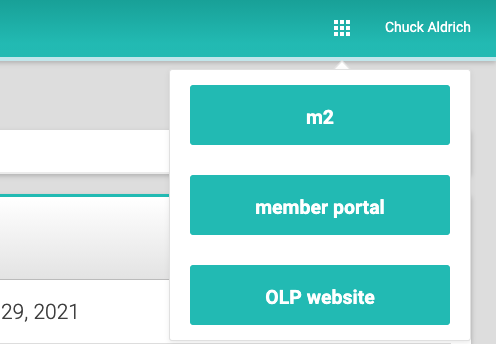 User Account Management
Clicking on your name will display the account-management menu. From here you can update your password and change your default role, log out, toggle between roles, and perform Admin functions if applicable.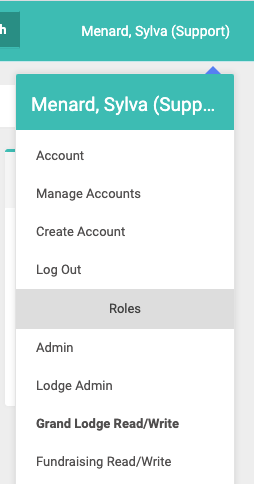 Instructions for User Account Management