Groupable:m2 uses a number of recognizable symbols and icons consistently throughout the application.
Please familiarize yourself with them for speed and accuracy in use.
Add item: green plus symbol (example: Member Payment, Dues Owed, Member Event on Timeline)

Alert: red exclamation symbol (example: Data does not compute/needs correction - Dues, YGS)

Delete: red trash can (example: Delete transaction or delete member record. Note: Requires confirmation to delete)

Edit: pencil (example: Edit the record)

Email: envelope to email single dues notice

Expand: expanding screen/box with four arrows (example: See full history/record in more detail)

Go to: arrow up inside screen (example: Click here to go to Local Group from Member Record)

Help: click to search Help Center or send a support request to groupable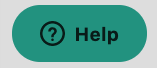 Life Membership/Endowment: dollar symbol (example: Highlights life memberships)

Menu: "hamburger" three lines. Click for menu options.

Print: Printer icon to print single dues notice

Request Dues Card: Requests a dues card from your parent organization to be mailed to the chapter/club/lodge secretary.

Reload: red exclamation mark inside two rotating arrows (example: reload Dues Owed using current Dues Rate)

Remove from Collection: red minus symbol (example: Undo a cash to treasurer funds transfer, remove a transaction from a funds transfer)