Navigation
The Update Account screen, for your own account, can be reached by clicking your name in the upper right-hand corner of the screen, and selecting My Account.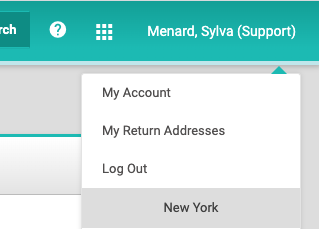 Admin and LodgeAdmin users may reach the Update Account screen for other users through the Admin > Manage Users screen.

Access
Any user who is logged in can access the Update Account screen for their own account.

Admin users can access the User Info screen for any user.

Instructions
Instructions for this screen vary depending on both the user being updated and the role of the updater:

1. Self-Update
A user updating their own account can update the username and password they use to access the system, and which role they want as Default upon login.
Update Username, Password, or Default Role
Select My Account. To edit your Username, Password, or Default Role, select the pencil in the Site User panel: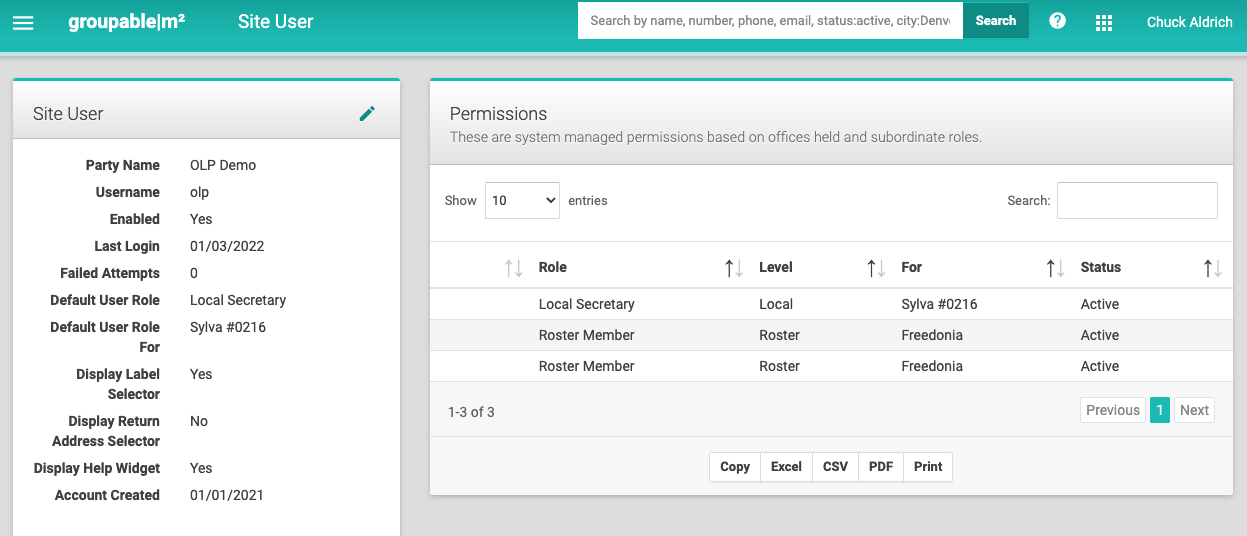 Update Return Addresses
Any user can create, edit, or delete a Return Address for envelopes by selecting My Return Addresses on the User Menu:
For more Role information see the following: User Account: Swap Role, Change Default Role

2. Grand Lodge User by Admin
An Admin user can update the full name, first name, password, and allowed Grand Lodge roles of any Grand Lodge user.

3. Lodge User by Admin/LodgeAdmin
Any Admin user can update the full name and first name of a Lodge User and can reset their account (allowing the user to re-create it.)

Notes
Under no circumstances is a member's current password revealed on this screen or any other.
All Parent Based users must have a role in order to log in.
Office-based users' roles are determined based upon Lodge records in groupable|m2 and are recalculated with each login.
Users require an active role to be able to log in.