Email Dues Notices
Emailing Dues Notices has been integrated into groupable|m2 > Dues & Arrears
To email a single member their Dues Notice, simply click the email icon as shown below: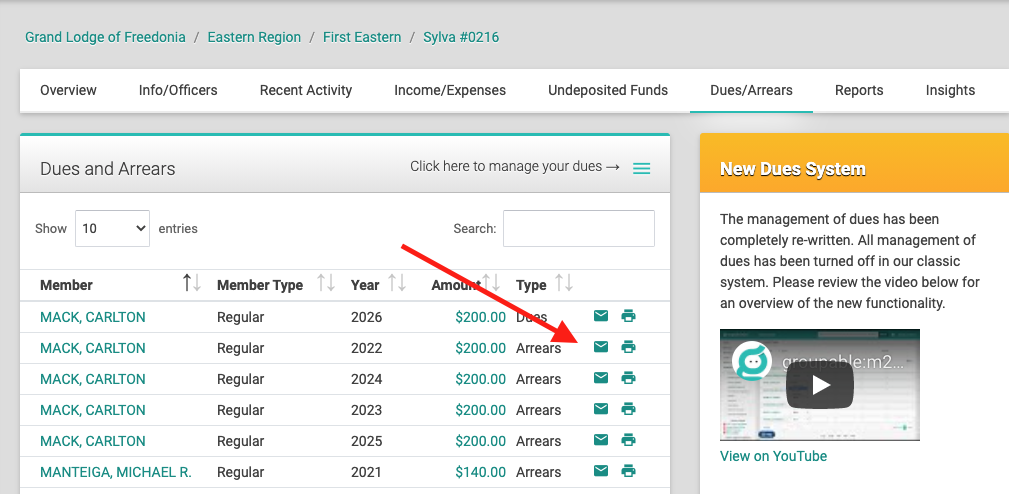 To email all members who owe dues, please select Dues Menu > Email & Print Dues Notices as shown below: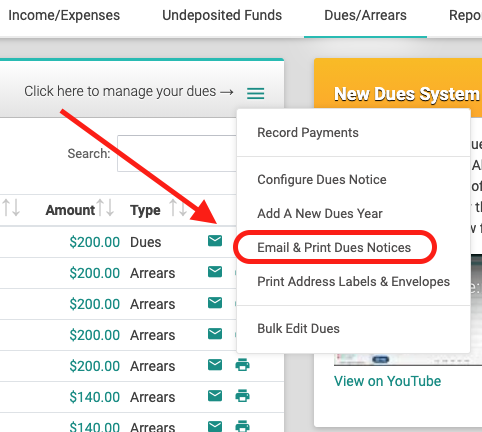 Next you'll be brought to the Email Dues Notices pop-up as seen below. You will need to add your Subject and Message, and click Send.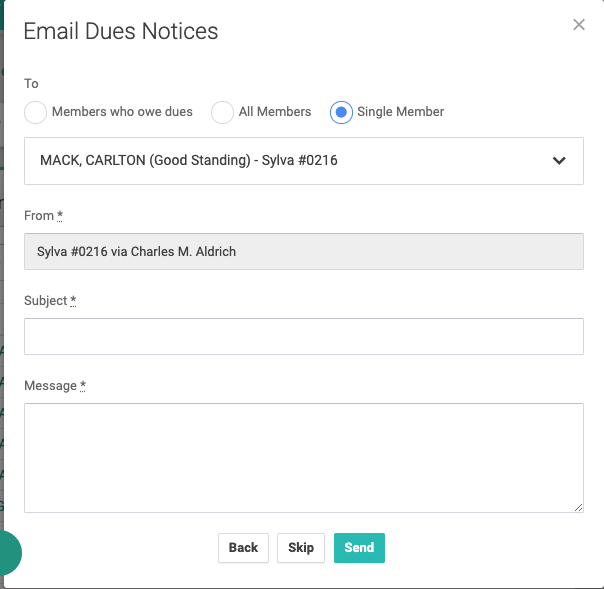 This Dues Notice Email contains a secure link that only this member can use to make a payment, and using this link does not require an OLP account. This secure link connects and records their payment directly on their Member Record in groupable|m2, wiping their receivables.
In addition, when a member has Dues Owed on their record in groupable|m2, a membership statement will go out in each Weekly Masonic Update email on Tuesdays. Using the PAY link from their Weekly Masonic Update will also allow a member to make a payment without an OLP Account.
See Pay my Dues Online for instructions on paying dues.