How Can I Pay my Dues or Make a Donation to my Local Group?
What if there is no email or cell phone on my member record?

I don't have an OLP Account yet but I want to pay my dues or make a donation
Have no fear, if you have a unique email link (in the form of a Dues Notice from your secretary, or your Weekly Masonic Update email), you can pay your dues without creating an account using your smartphone, tablet, or computer.
1. Check your email for a Dues Notice from your secretary, or check your Weekly Masonic Update for a dues reminder and a "pay" link.
DO NOT FORWARD THIS LINK TO SOMEONE ELSE OR ASK SOMEONE TO FORWARD THEIR LINK.
Make sure your secretary has your email in the system! If you're not receiving emails, ask your secretary to confirm your email! This is a unique link just for you!!!
2. Click pay and Click here to pay On-Line:

Add any solicitation amounts (please note that if paying by debit card, you can cover the transaction fees that your local is responsible for - when paying by credit card, these fees are automatically surcharged. Any bank-linked card must legally be processed as a debit card.), add payment information, and click pay: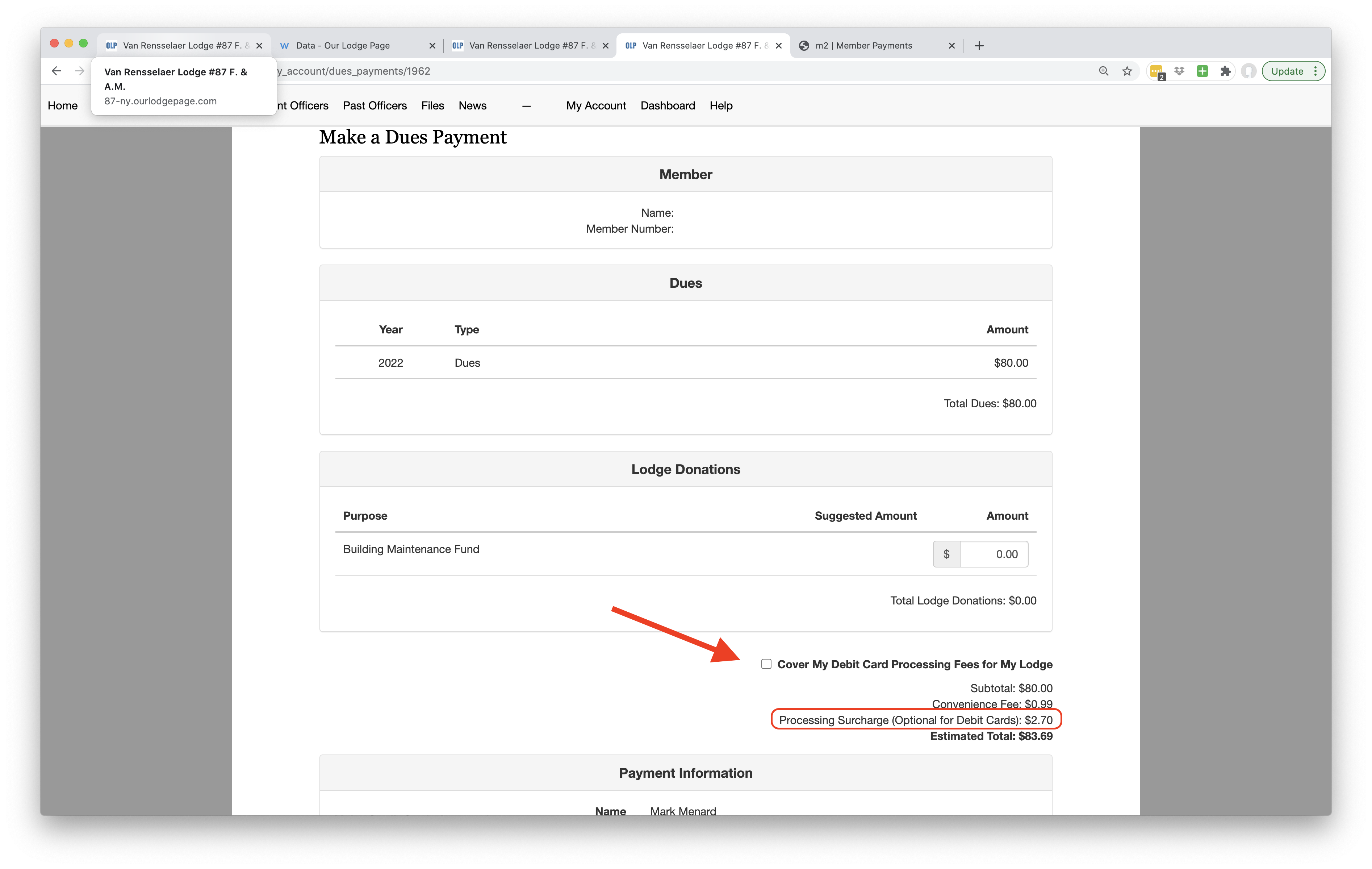 At any time you can Create Your OLP Account.
Pay Dues or Make a Donation with an OLP Account
Paying your dues and donations can be done from any OLP Login
your local group's OLP page
the Member Portal (not available for stand-alone donations at this time)
the OLP App (not available for stand-alone donations at this time)
1. Start by Signing in to OLP. The login looks like this: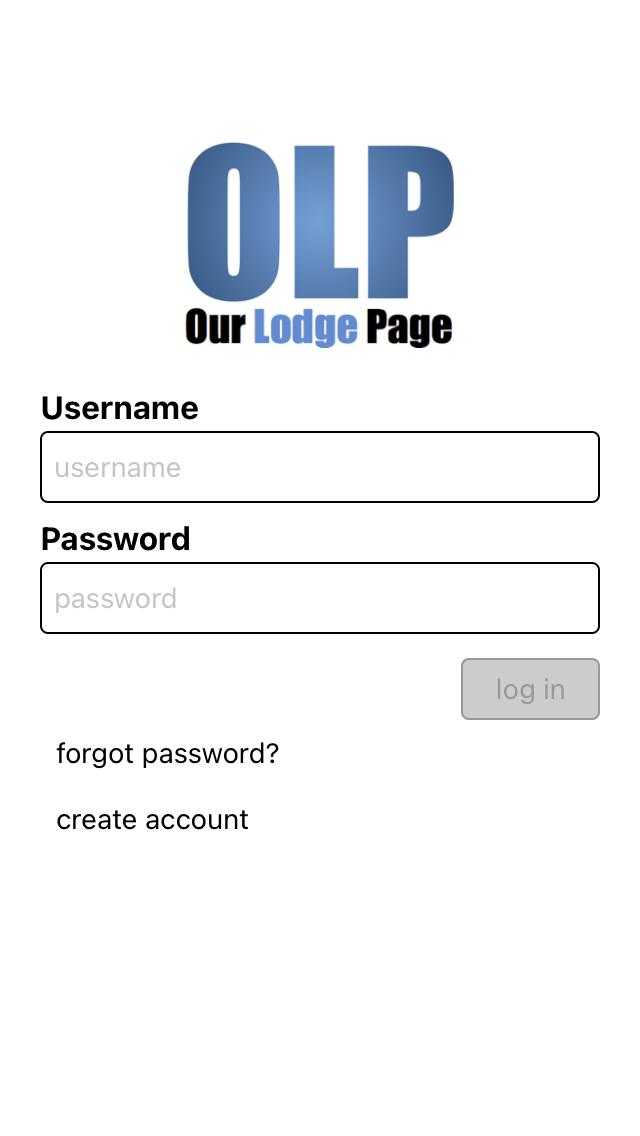 2. Once you are signed in, click Your Name or simply click this URL: https://www.ourlodgepage.com/app/my_account to reach My Account screen: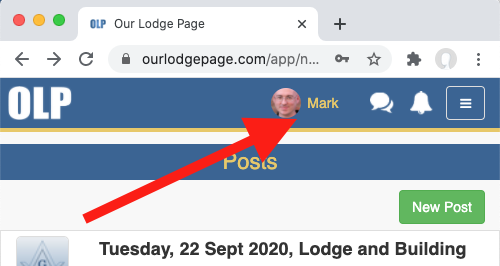 3. Click pay for the local group you wish to pay (note the saved payment information if you have paid before):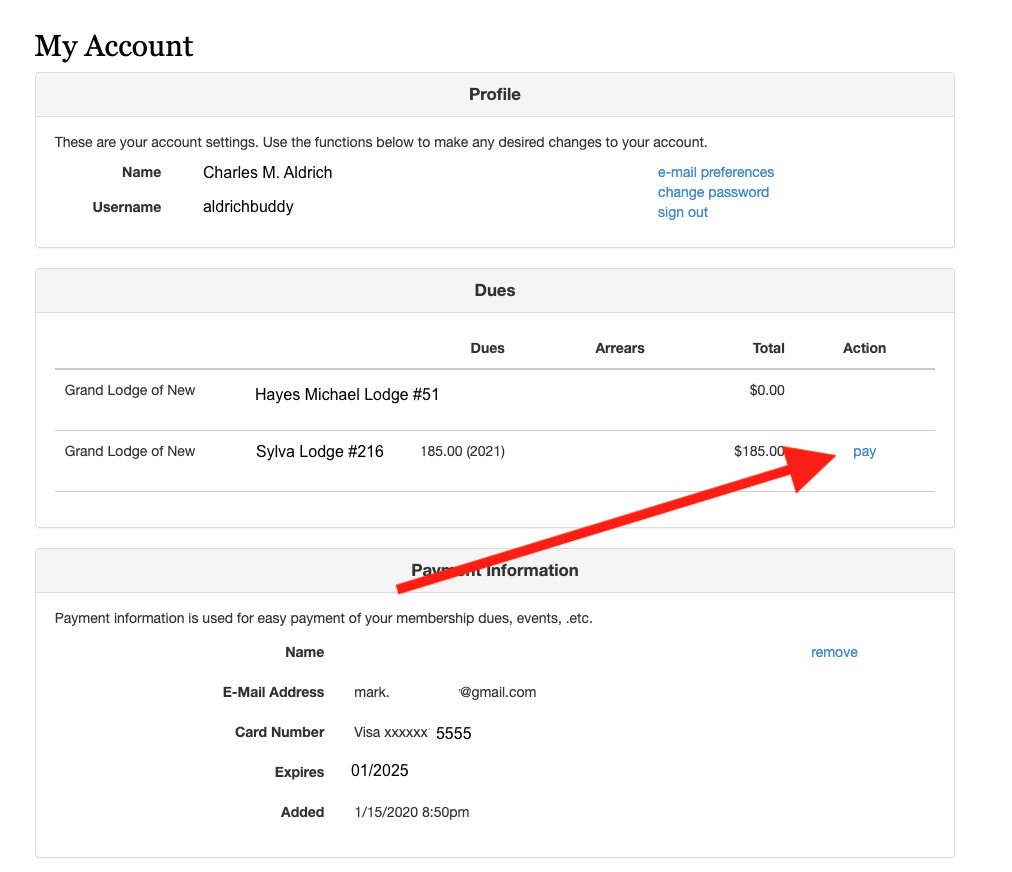 4. Select Click here to pay on-line:

5. Enter your payment information and click "Pay $". Select "save payment information" if you wish to securely store your payment information with WePay (Chase Manhattan Bank secure online payment processor).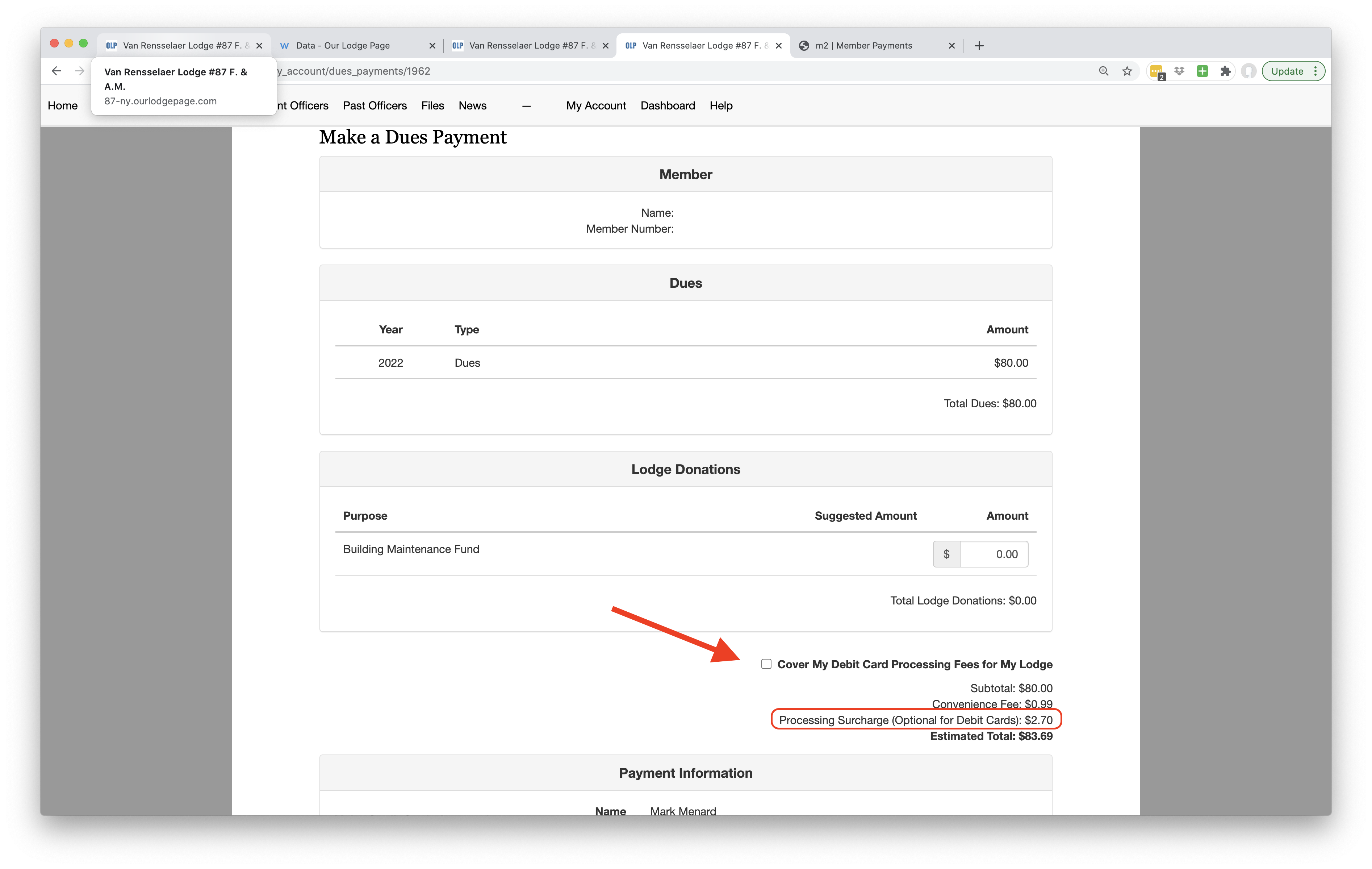 Special Circumstances: Email Addresses and Cell Phones
Finally, in the circumstance that you have no valid email address or cell phone on your member record, please contact your local secretary to update your member record with a valid email address or cell phone.
This will be required to make an online dues payment.