Adding a Local Affiliate
Use the Search Bar by name or member number: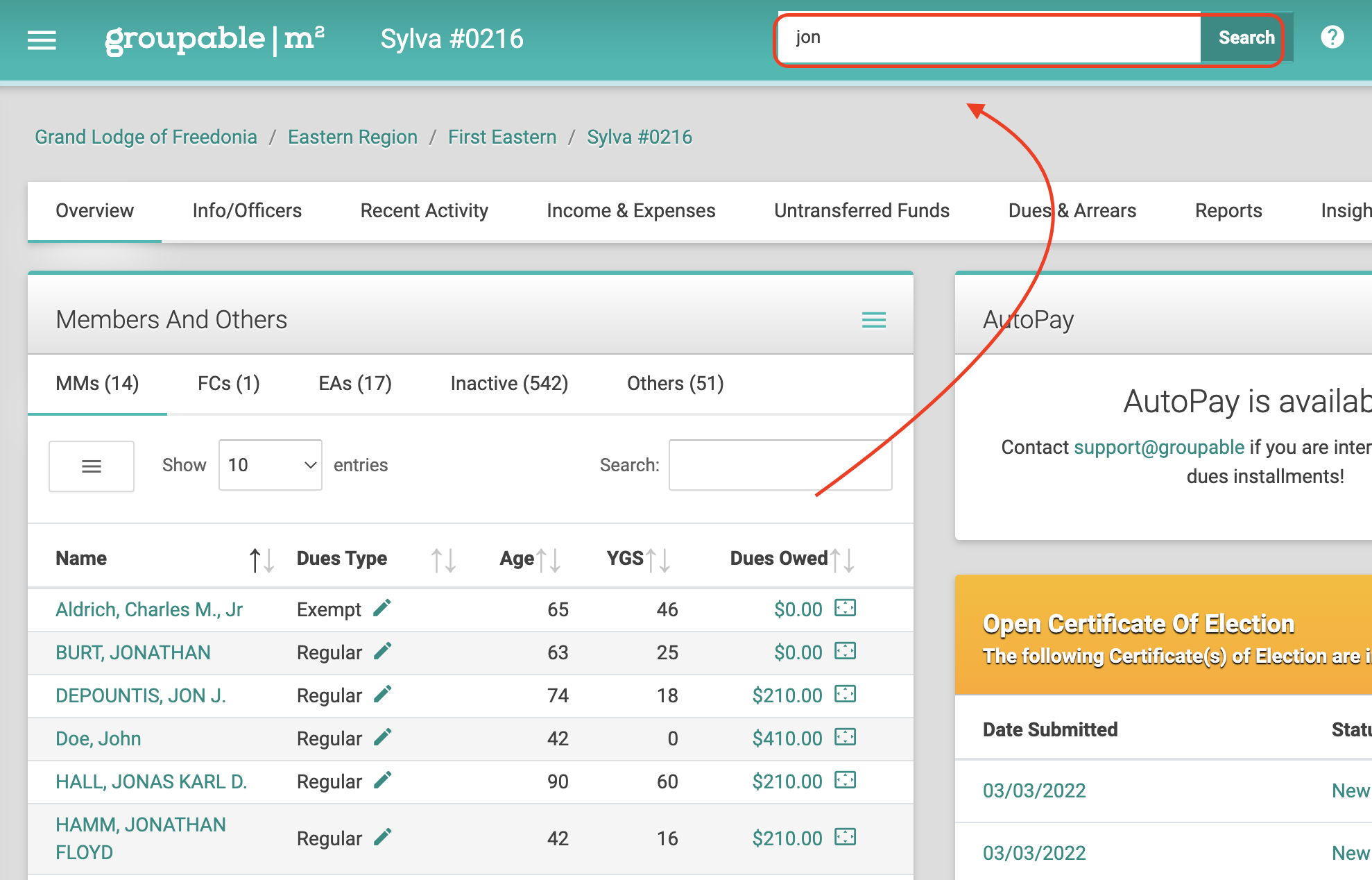 Click Global Active to find Active Members in your Parent Group who match this name: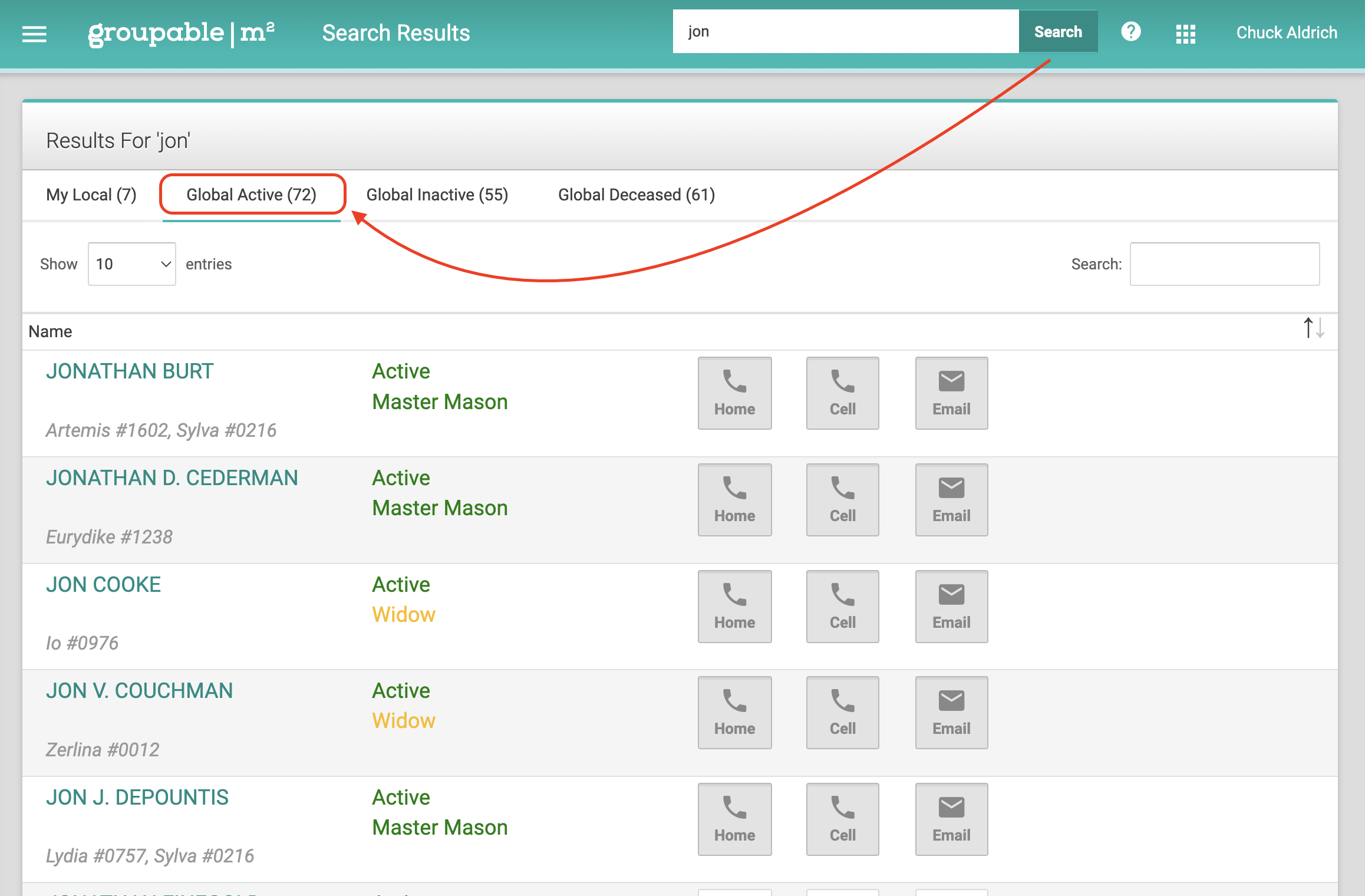 Select the Member Name link to load their member screen. You will see their Redacted Member Screen.
Confirm their identity using this redacted profile.
Click Add To My Local.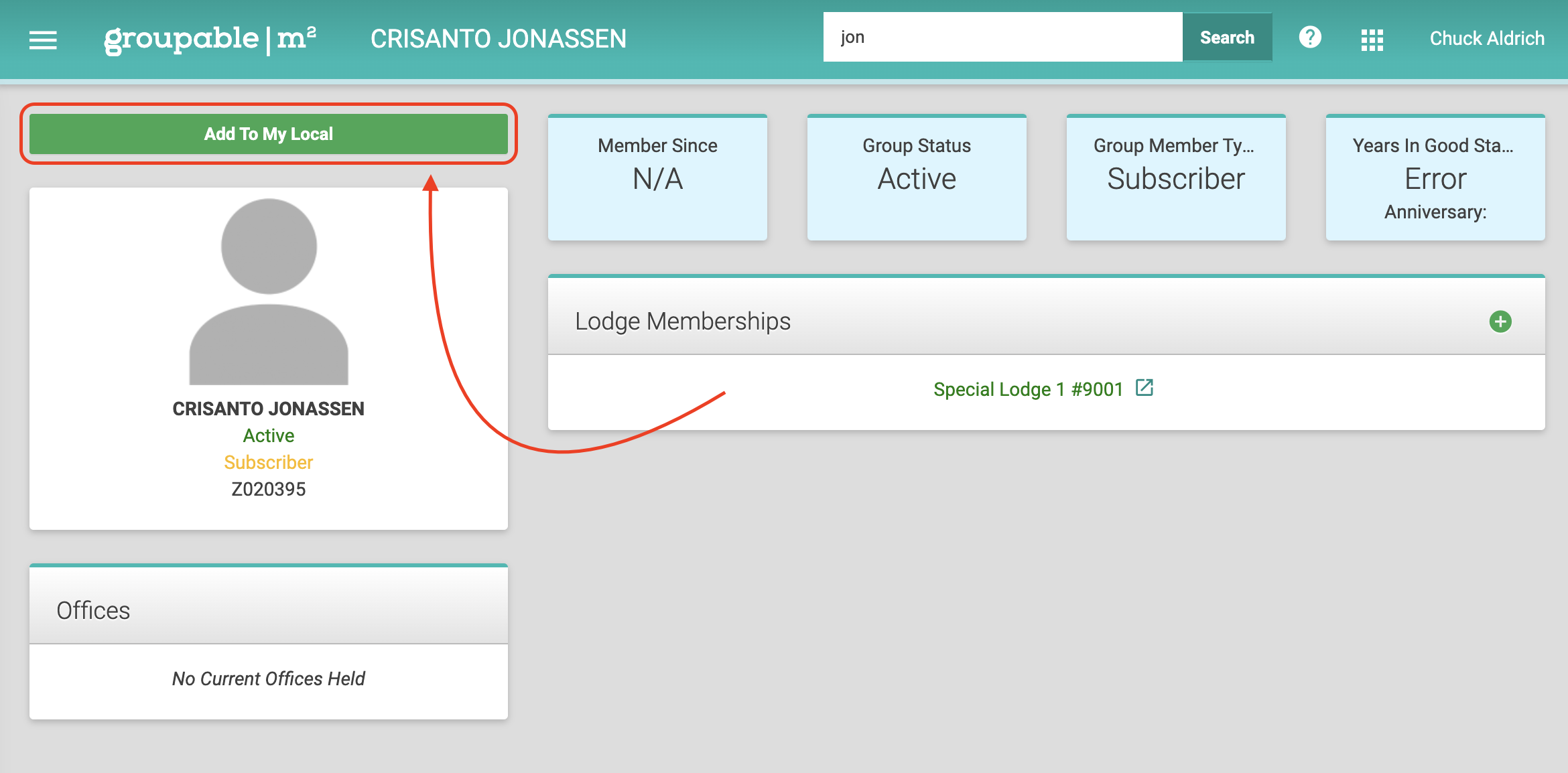 Select the Event (Affiliated/Read), the Local Name (your local group), the date, and Add: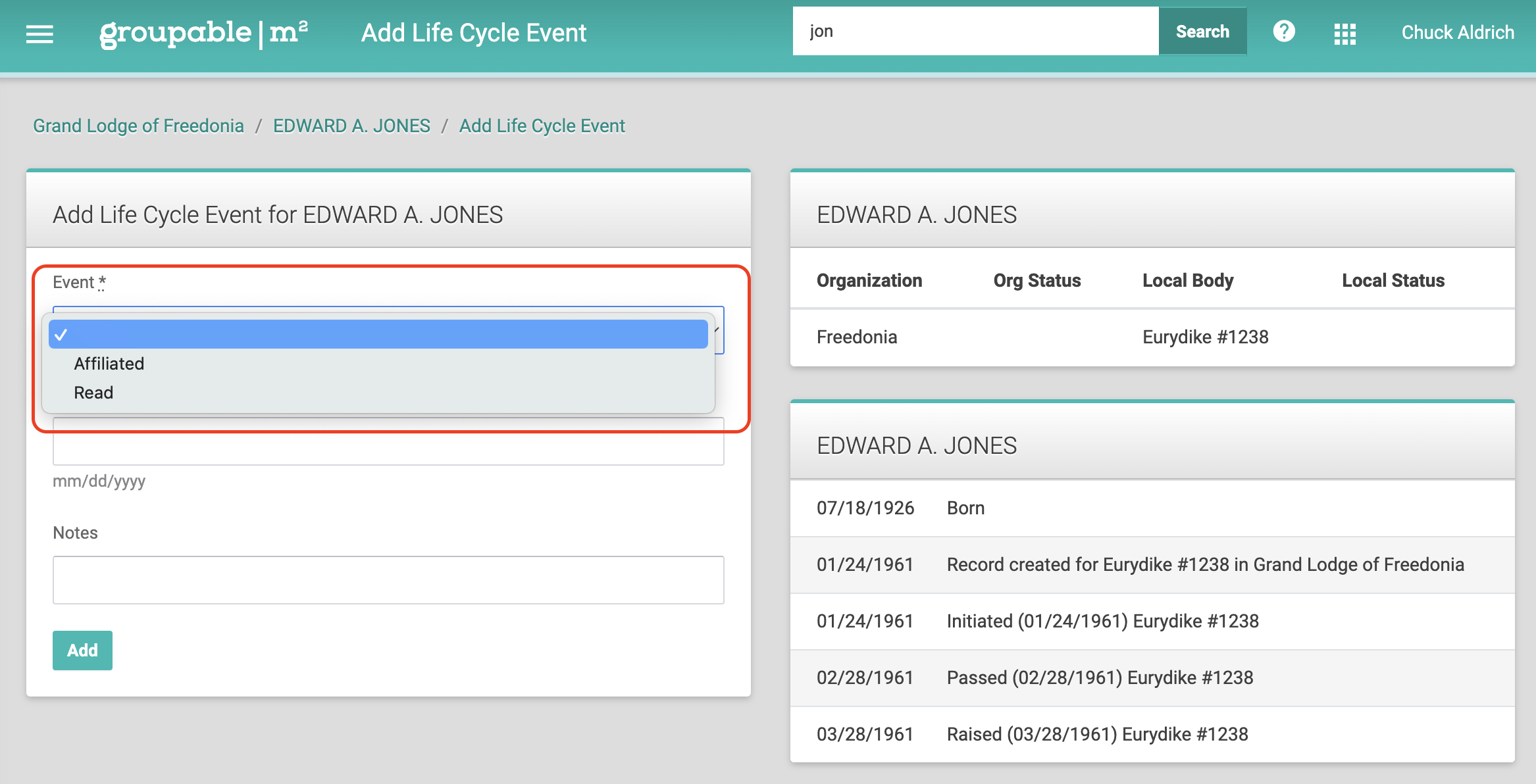 After adding the event, you'll be brought to the Affiliate's full Member Screen where you'll see the Affiliated Event on their Timeline: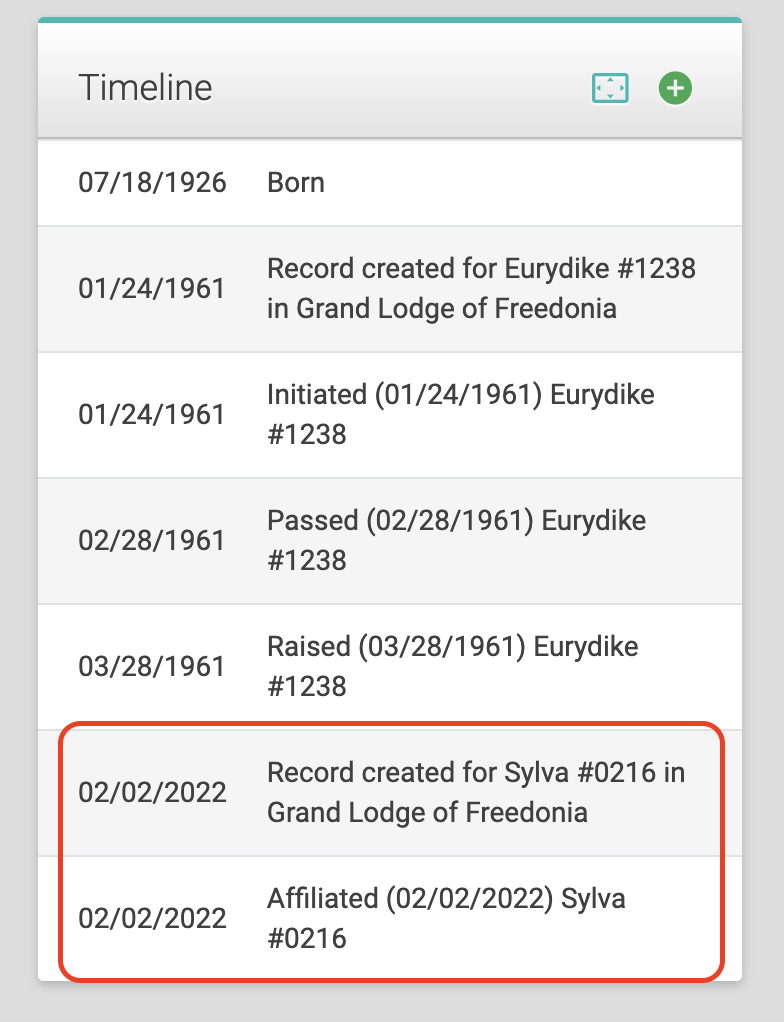 Now be sure to Add a Member Type, and edit their Dues Amount or add a receipt for Dues Paid by clicking the Dollar Amount for Dues Owed: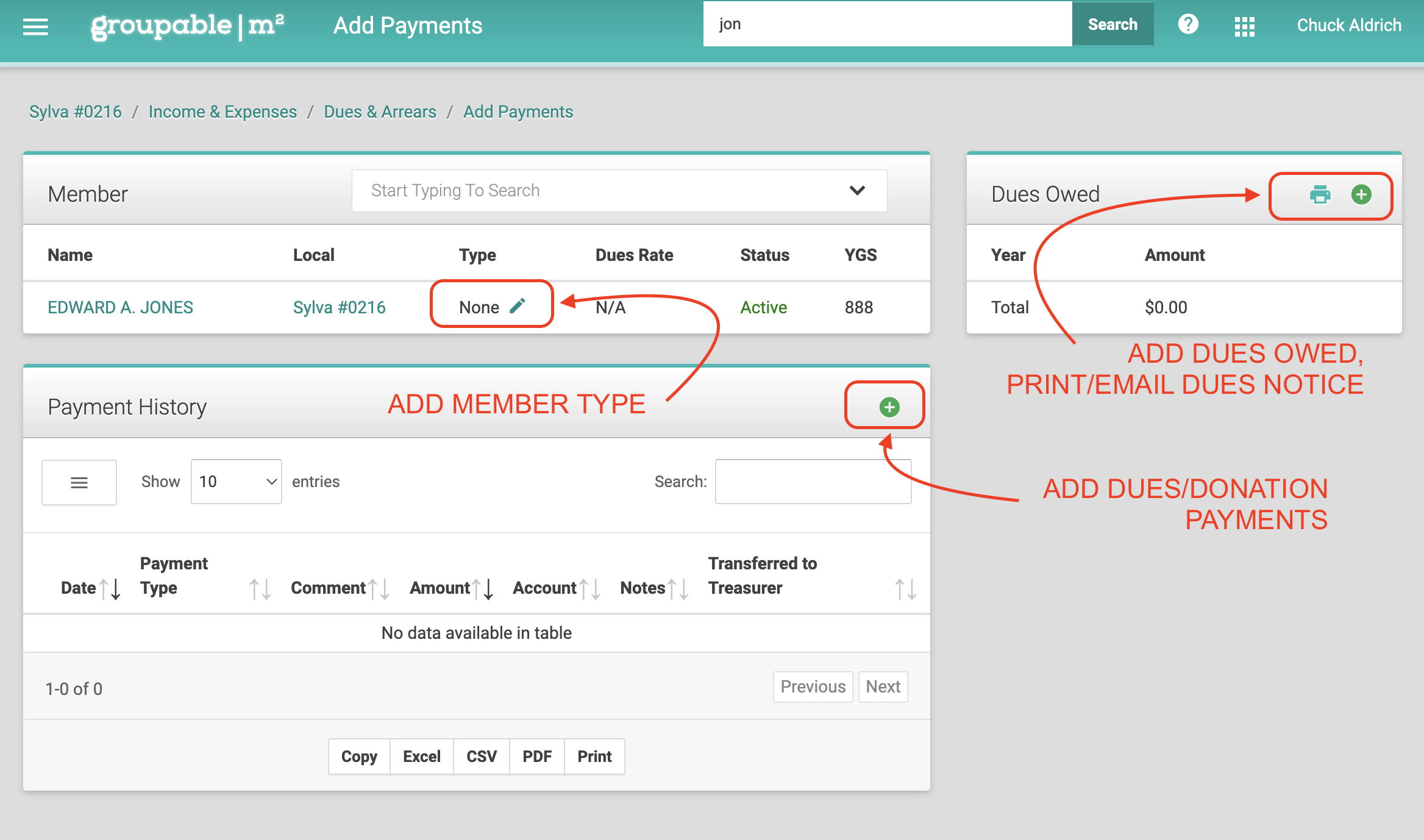 Classic Instructions: when you do not have the "Add to My Local" button and redacted member screen, please follow these instructions:
When a member of another lodge/chapter wants to join yours, go to Membership > Add Affiliate in the menu to add them. (If this option is not available in the menu, contact your Parent Office for instructions.)
The Add Affiliate form is a two-part form. The first part looks like so:

You must know their Parent Organization Member Number ("GL Number") - please obtain from your Parent Office.
After enter the affiliate's member number and date of affiliation, click 'next'. You'll then see part two:

The second part shows you the member and their status in their current memberships. If the member is allowed to affiliate, you'll see a 'confirm' button. Clicking that button will make them an affiliate.
Special Case: YRMA: Add New Memberships and Affiliations