New Version:
Add Contact before making them a member.
groupable|m2
To add a new member in m2, go to Members > Add Member in the menu and follow the directions. If you do not see that option, it may be that new member petitions must be mailed in. Check with the Parent Organization.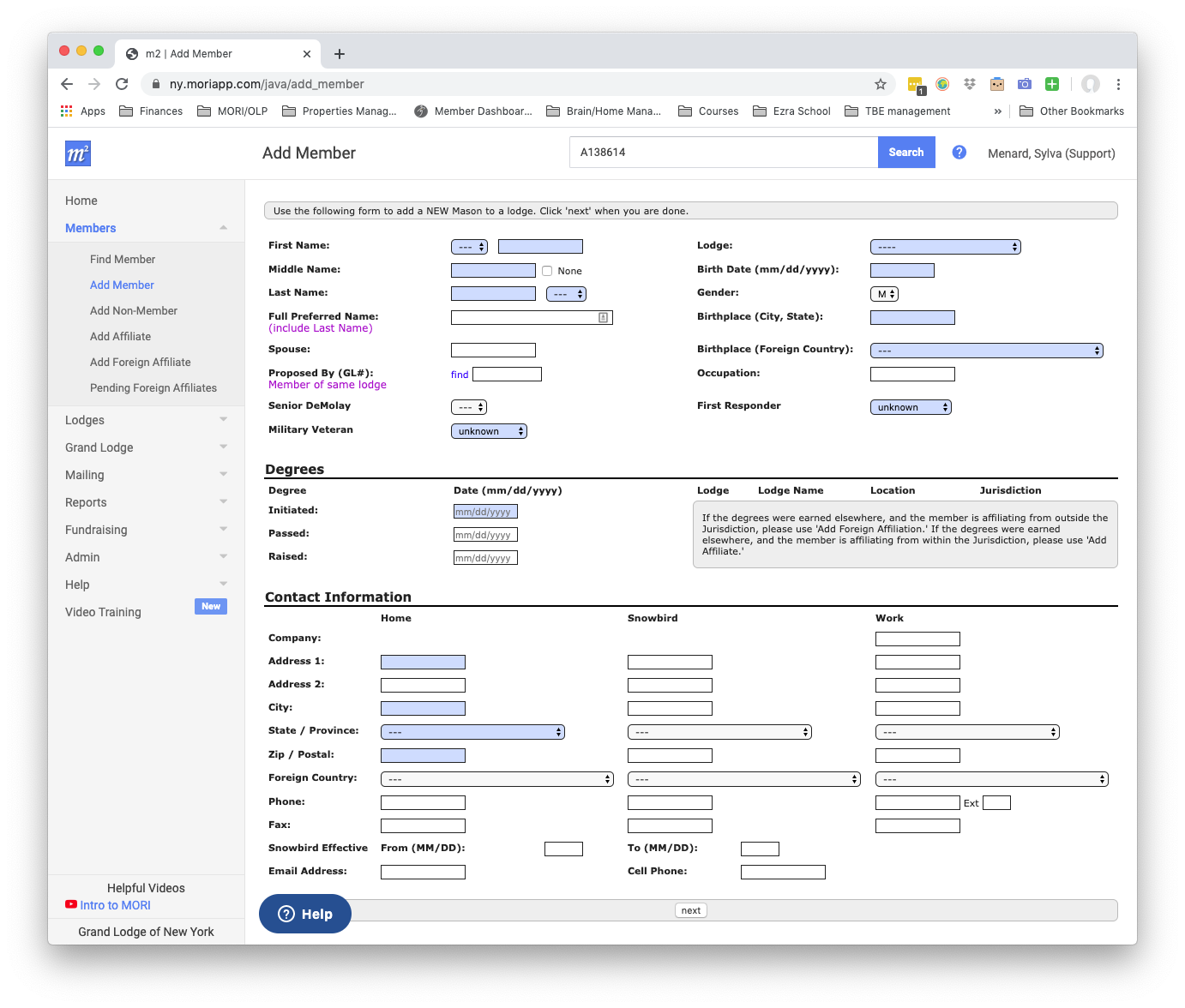 The top section of the form collects members' biographical information, the body they are joining, and the member(s) who proposed their membership.
The middle section captures their initial member events.
The bottom section captures the member's contact information.
When you're done completing the form, click 'next'. If groupable:m2 finds no errors with the form, you'll then see a 'confirm' button next to the 'next' button to make the submission official.